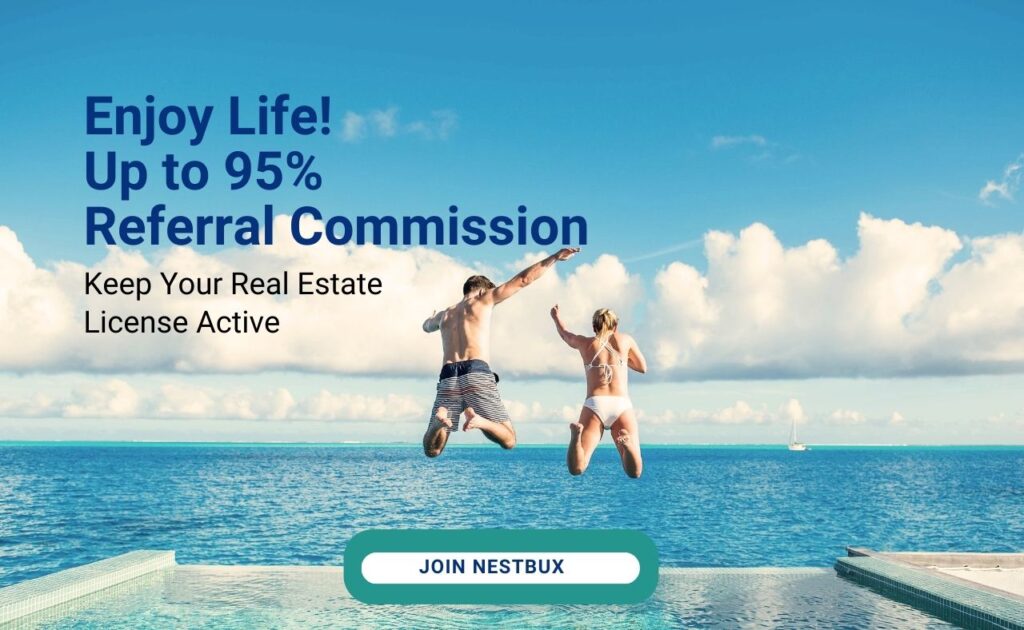 Nestbux is a limited function referral office (LFRO) for real estate agents in New York and Connecticut.
How It Works
Why Join a Real Estate Referral Brokerage?
Stop Paying MLS Fees and Realtor Fees
Are you paying thousands on MLS fees, desk fees, lockboxes, E&O insurance fees and REALTOR® association dues just to maintain your real estate license? By joining our real estate referral brokerage, you don't need to pay MLS fees and realtor membership fees since you are purely a referral agent and will not be actively helping clients buy and sell properties. All you have to pay is the Real Estate license renewal fee! That's it! You will save thousands of dollars by joining a real estate referral brokerage.
You are no longer an Active Real Estate Agent
Whether you are taking a break from real estate, or you have decided to pursue another career, you can still maintain your real estate license. Why give up your hard earned license? Become a referral agent so you can earn commissions on referrals!
You Need to Hang Your Real Estate License with a Sponsoring Real Estate Broker in New York or Connecticut
In order to maintain your real estate license, you need a sponsoring real estate broker. The most cost-effective way to do this is by joining a Real Estate brokerage that is referral only. By joining a Real Estate referral brokerage, you are not required to pay a desk fee, MLS fee and Realtor membership fees.
Why Join Nestbux?
Choose Your Plan